START TOMORROW'S CAREER TODAY.
The inspiration for Healthy Home Academy came from our firsthand experience as healthy home professionals. After years in the industry, we grew accustomed to the challenges of finding experienced staff, despite our efforts to recruit new hires with industry certifications, trade school diplomas, and even good, old-fashioned on-the-job experience.
Over time, we realized that our unmet expectations were rarely the result of unmotivated employees. In most cases, it was a case where the training simply didn't match the needs – or the immense opportunities – of a rapidly changing industry.
So, rather than surrender to the limitations of the status quo, we decided to do something about it – and the Academy was born.
In a clear departure from task-specific certification programs, trade schools, apprenticeships, and trial-by-fire job opportunities, The Academy teaches both practical, foundational building skills and the specialized knowledge necessary to leverage those skills in the creation of high performance homes.
In effect, we founded The Academy to deliver the jobsite-ready, career-hungry employment candidates we'd always pursued – with limited success.
Our inspiration – and our effort – has paid off. Since founding The Academy, we've had the great pleasure to welcome many graduates to the ranks of our sister company. Without exception, Academy graduates enter our jobsites ready to contribute and ready to grow.
THE HEALTHY HOME ACADEMY DIFFERENCE
As healthy home professionals with lots of work opportunity – and a deficit of work-ready career candidates – we're reminded every day that the industry's current training structure isn't meeting the needs of employers or employees. While many training opportunities provide important education and training, they're either too specialized, too expensive, or too time consuming to meet real-world needs for jobsite-ready career seekers in the healthy home building trades. Currently, efforts to provide building trades training is less a pipeline than a patchwork, made up of: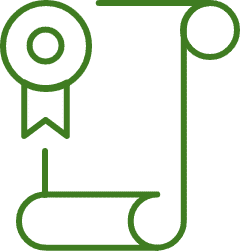 Certification And Licensing Programs
Many certification and licensing programs are long on theory, but short on practice. As a result, certificate and license holders often require in-depth, on-the-job training to attain job site competence.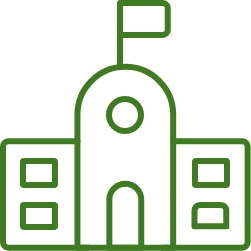 Public And Private Trade Schools
Credentials offered by these institutions typically require a multi-year commitment prior to workforce entry. Between tuition and opportunity costs, trade programs can be expensive – and few provide a working knowledge of the efficient home construction fundamentals and skills necessary for graduates to hit the job site running.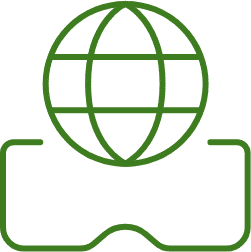 In-House Corporate Training Programs
Larger efficient building and servicing corporations sometimes sponsor internships and training initiatives to refine and grow current employee skillsets in limited areas of expertise that are often of limited value to other employers.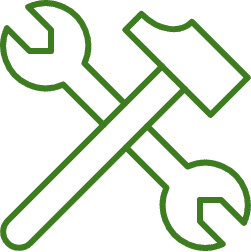 Apprenticeships
Given the level of commitment required by employers, the time required for training, and their limited availability, current apprenticeship programs are unable to meet the immediate, high volume needs of the healthy home industry.
In a clear contrast to these training opportunities, The Academy offers programs that fit the demanding lives of students. Unlike other trade training protocols, our programs:

Range From One To Eight Weeks In Length
Combine Both Remote And In-Person Learning, Reducing Costs And Life-Changing Residential Requirements
Provide A Base Of Fundamentals Applicable To All Healthy Home Trade Opportunities
Teach Specific, High-Demand Skills That Yield Immediate Value To Employers – And Position Employees For Rapid Career Growth
Offer Immediate Employment Opportunities, Some With The Potential For Full Tuition Reimbursement
THE INEVITABLE TREND TOWARD HEALTHY HOMES
Our industry is changing – fast. Across the country, trends toward smarter, more energy-efficient technologies and building practices are accelerating. Today's informed consumers have recognized the long-term value of safer, more efficient homes, and smart builders are gearing up to meet their demands. At The Academy, we've made it our mission to meet those changes by educating the next generation of builders to build smarter – and better. Over time, this industry-wide transformation will help to accelerate positive change, and reduce the threat of global warming. We proudly acknowledge our effort to: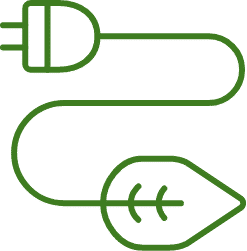 Reduce The Need For Energy
While there's a constant push to develop cleaner ways to produce and harness energy, we see demand reduction as the first step toward true energy independence.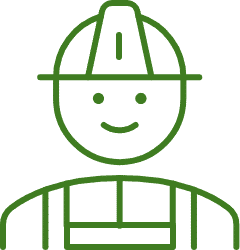 Nurture An Informed Workforce
Create a team that understands best practices necessary to reduce dependence on carbon-heavy energy, and, when necessary, to utilize energy efficient technologies to satisfy consumer needs.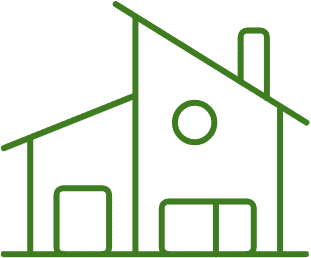 Standardize Environmentally Friendly Building Practices
Helping to reform an industry where workers often learn on the fly – and miss opportunities to improve energy efficiency and reduce consumption.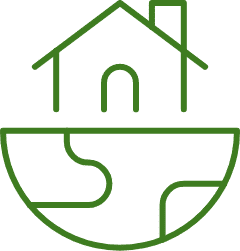 Build Today For Tomorrow
Using techniques and materials that won't require retrofit or rework – and the waste associated with those efforts.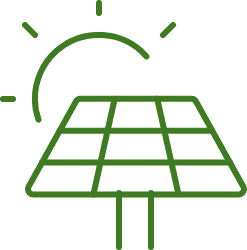 Specify Low-Carbon Energy Sources
When and where they're most effective, further enhancing the environmental benefits of energy efficient construction.